info@digitranshub.eu

A blogpost with Diavazo gia tous Allous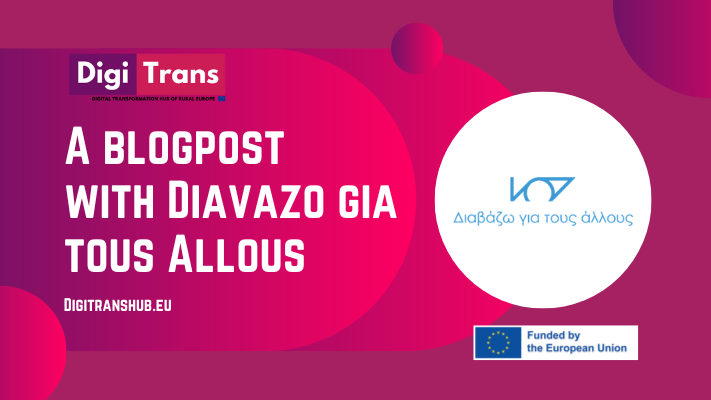 How it all started…
DIGITRANS aims to bring together rural stakeholders and freelancers from various European regions through a shared online platform. The project has been specifically designed to create a positive impact on the target groups within each partner's regional context. Hundreds of rural stakeholders will have the opportunity to acquire knowledge, skills, and most importantly, confidence to foster further digital innovation. The ultimate goal of this project is to cultivate a new generation of digital pioneers across rural Europe.
Diavazo gia tous Allous (Read for Others) was founded in 2015 to address the lack of accessible books for visually impaired individuals. With over 4,500 volunteers, they have created 100 audio books, provided companionship to elderly individuals, and conducted workshops for 625 children to raise awareness about unequal access to knowledge for the blind.

How would you describe your own initiative's influence on the digital development of your region?
Ensuring equal access has been a significant achievement in the realm of social development. This focus on equal access has contributed to fostering a more equitable society, where everyone has a fair chance to participate and thrive.
Can you name factors which will determine future digitalization's success in rural areas?
Cheaper equipment, tools and software, internet, education and getting to know what you can utilize.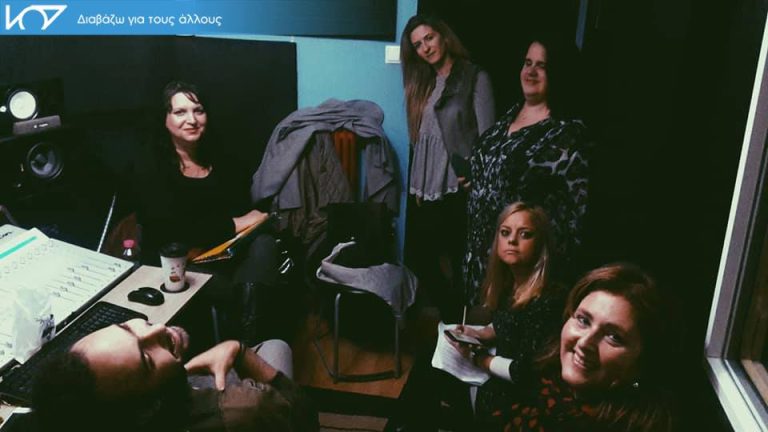 Which factors have or could in the future hinder the implementation of digital innovation in your company / initiative?
Several factors can hinder digital innovation implementation: high expenses and lack of capital, limited technical expertise and human resources, inadequate networks and contacts for collaboration, and the importance of motivational factors like support from family, friends, and colleagues. Additionally, the scarcity of training programs can impede progress by hindering workforce upskilling and proficiency with digital tools. Overcoming these barriers is crucial to foster a culture of digital innovation in our initiative.
How would you describe the influence of digitalization on networking and knowledge exchange as a whole?
Remote learning options greatly benefit individuals who face challenges attending in-person trainings, seminars, or similar events. By providing online learning or virtual platforms, it enhances accessibility for those with limitations such as geographical distance or time constraints.

Digitrans Hub Blog
Do you want to share your story with us?
If you want to be part of our project, click the button and fill-in the contact form to share your story with us!
Join us